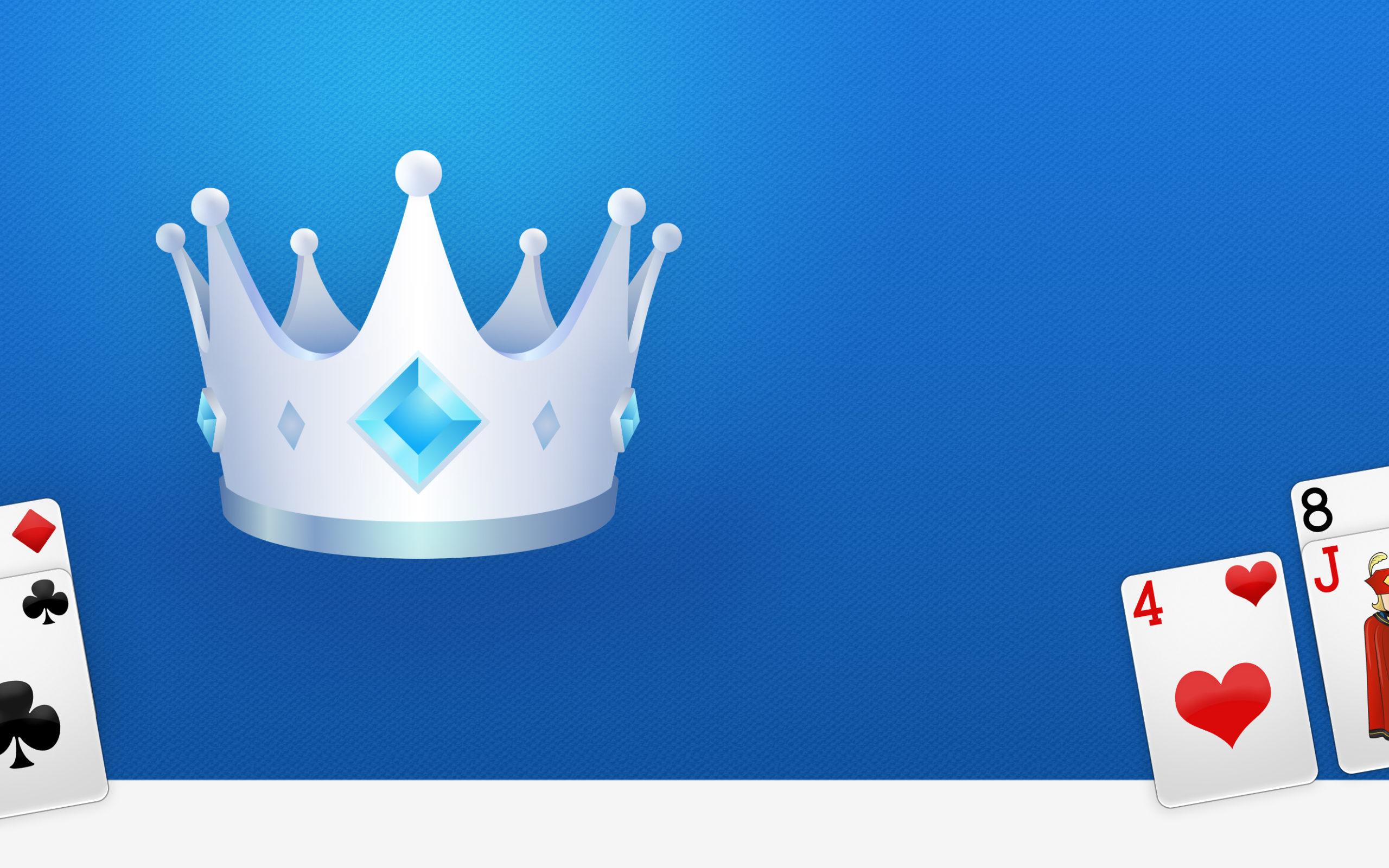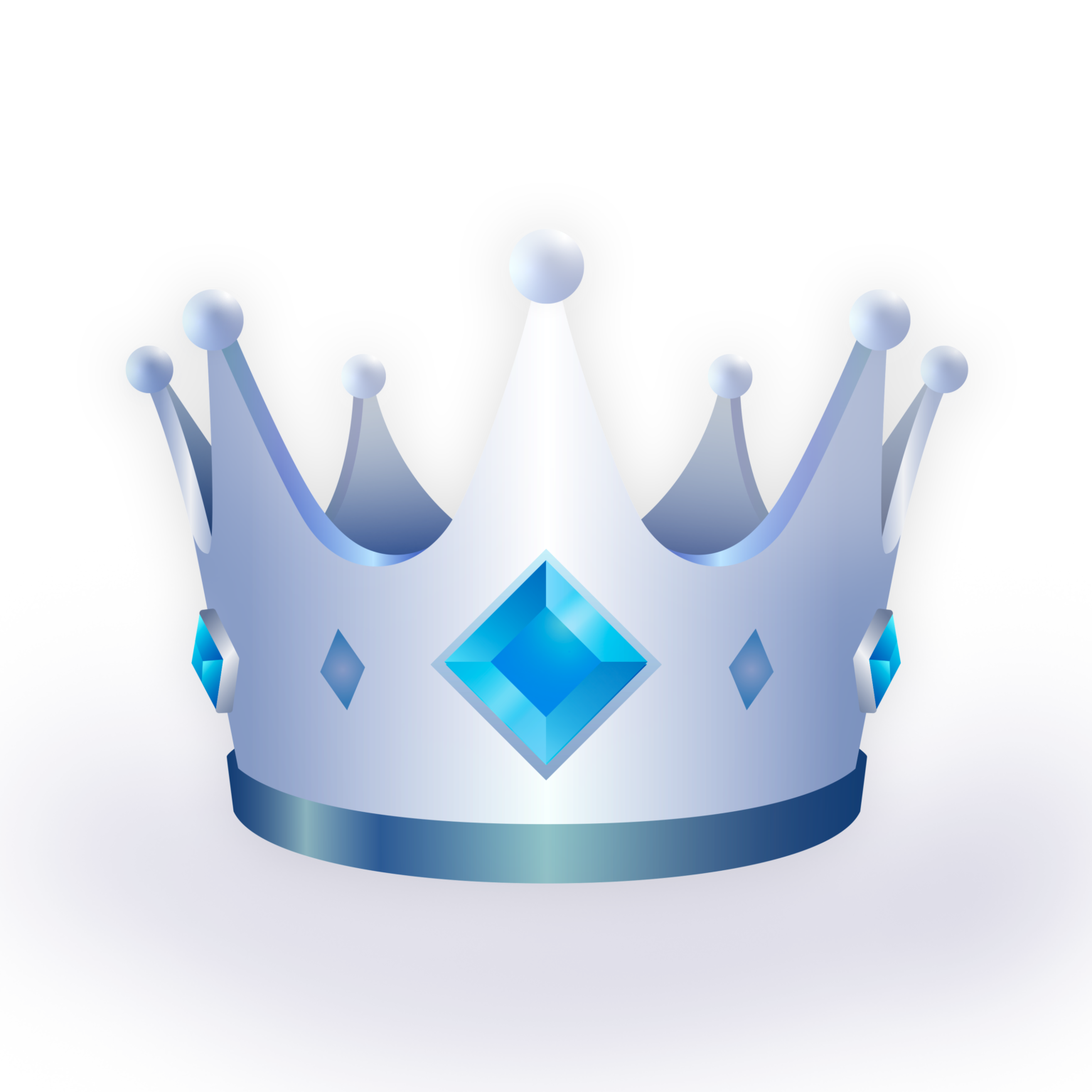 Perfect for all skill levels
Our easy to follow animated tutorial will have beginners winning in no time.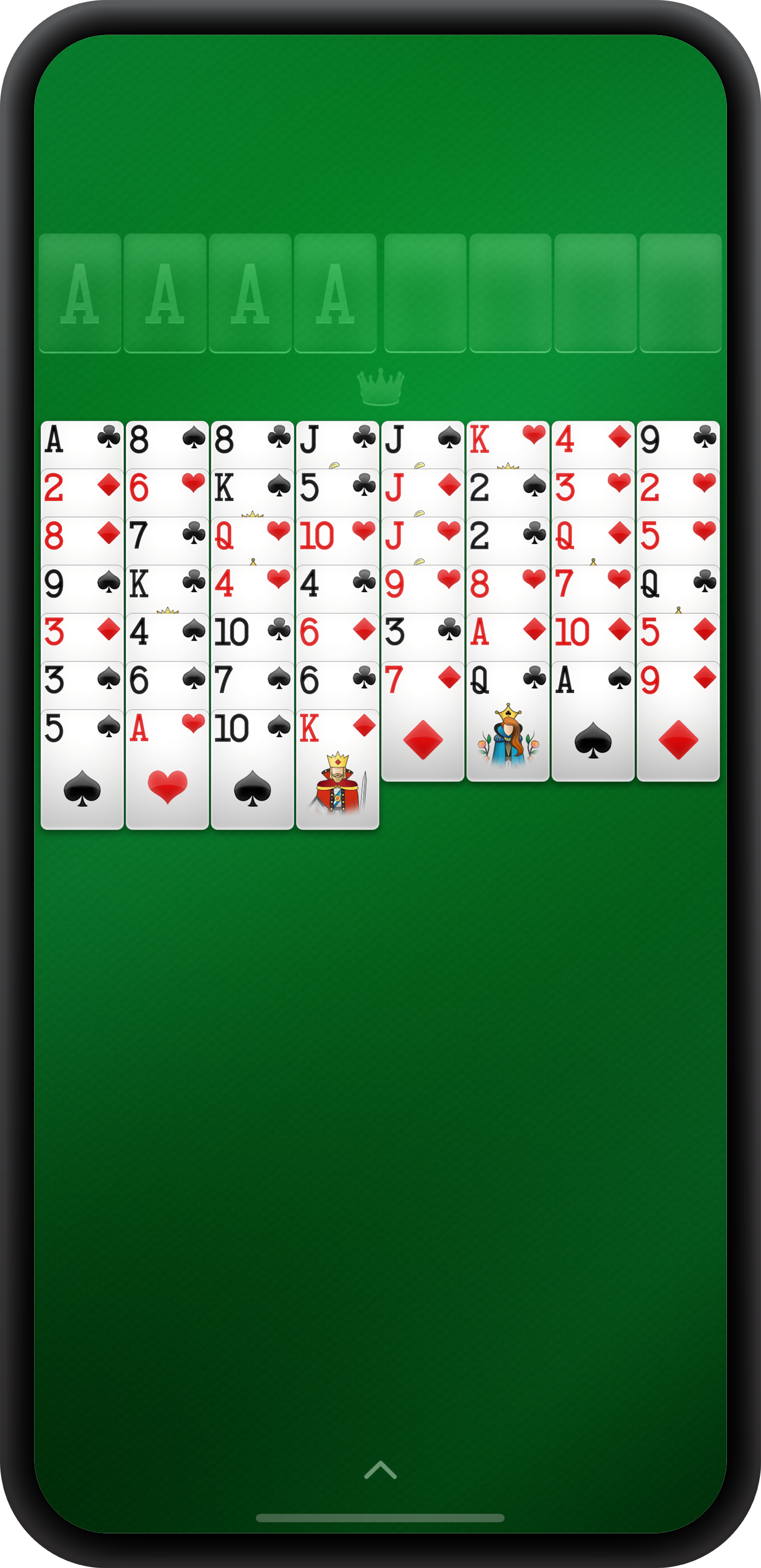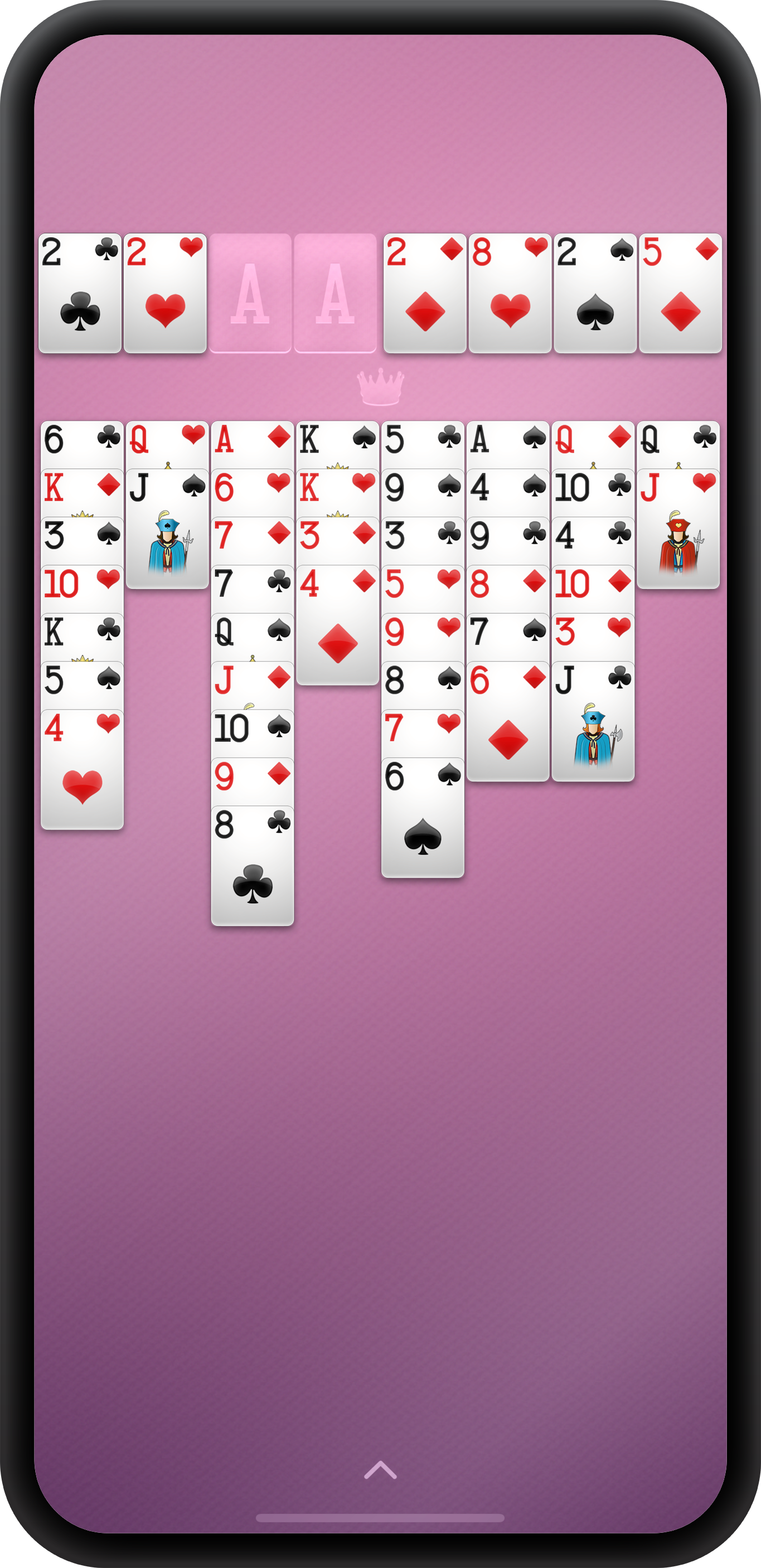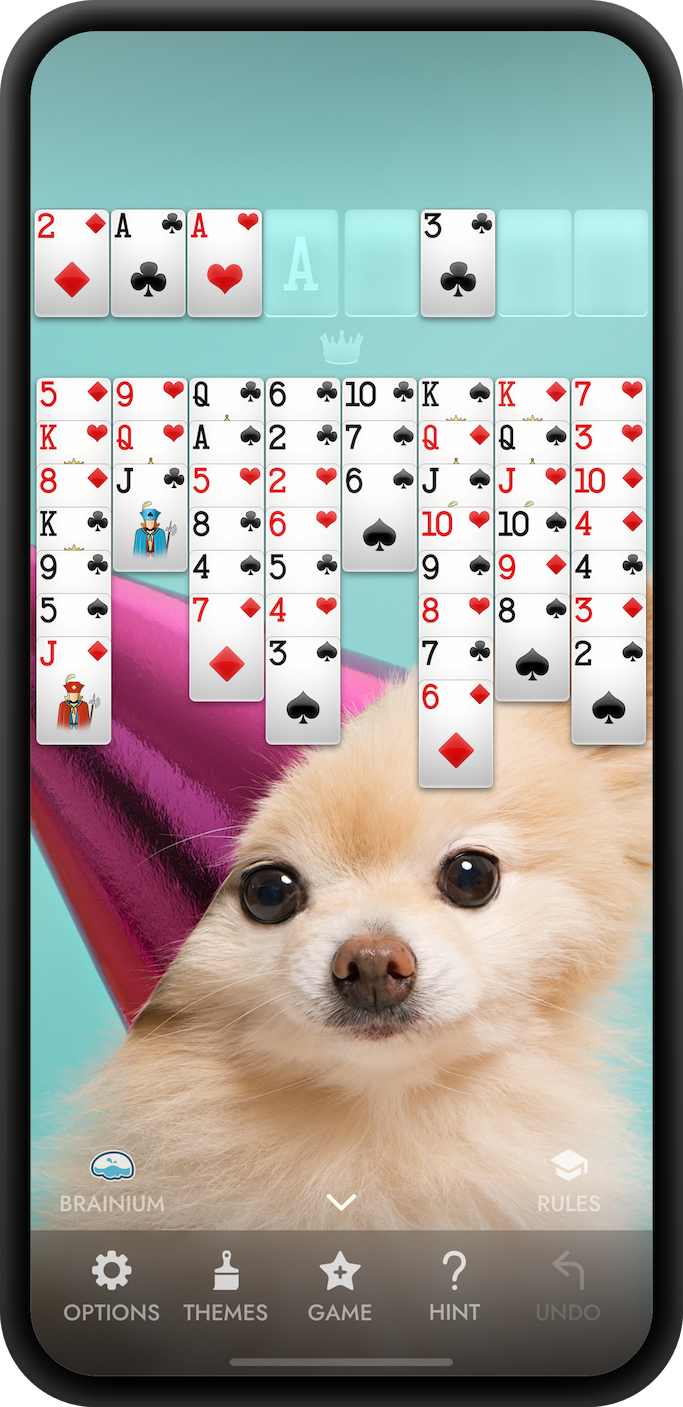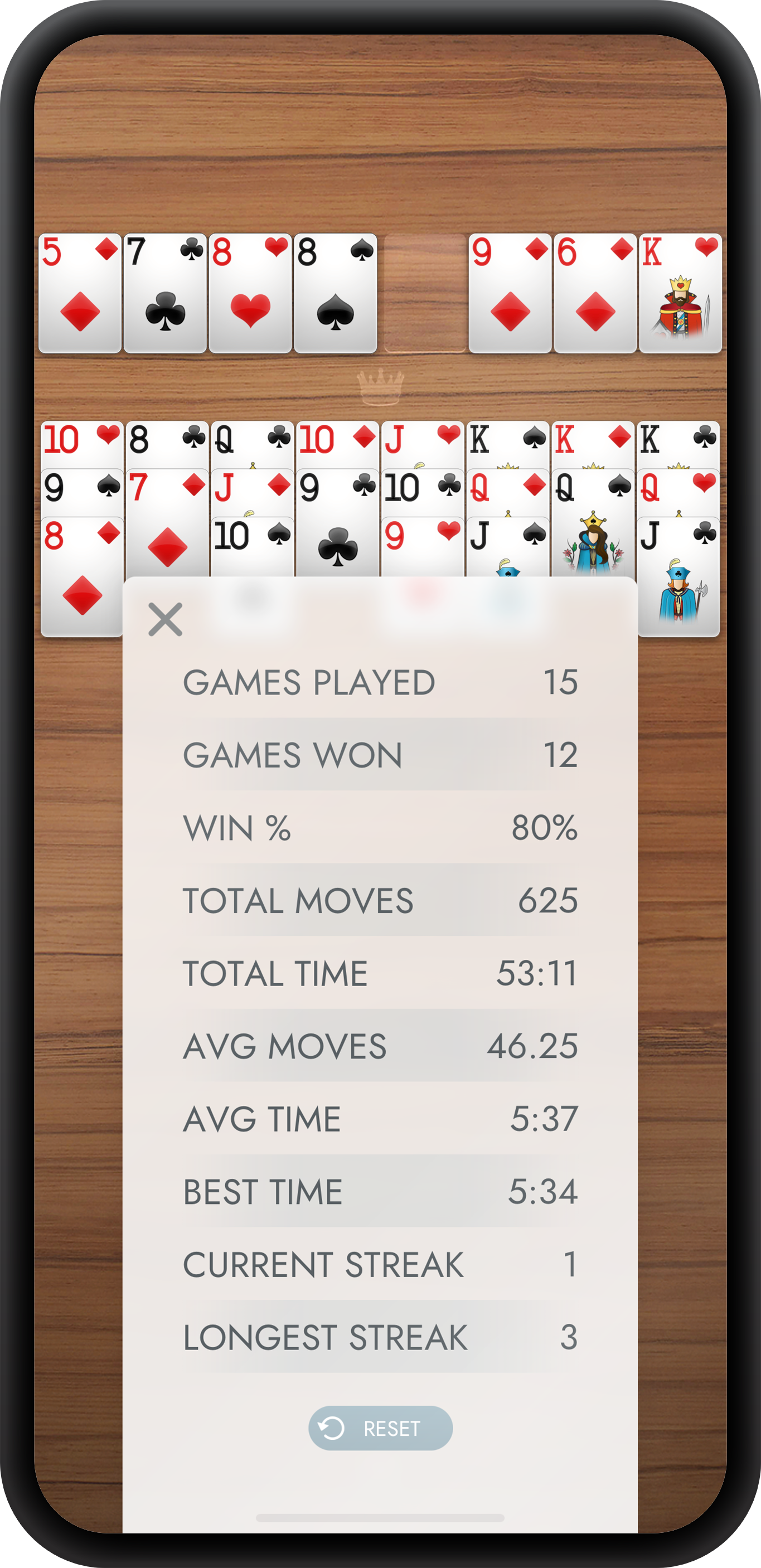 Easy to play, hard to master
Nearly all games of FreeCell are winnable, but some can be quite difficult to solve. Challenge yourself by retracing your steps to solve each deal.
The goal is to build up the four foundations by suit, in ascending order from Ace to King.
FreeCell Features
Available on phones and tablets
Clean, Modern design and beautiful subtle animations
Clear, easy-to-read cards
Customize your background and card backs with your favorite photos
Interruption friendly with auto-save and resume
Smart hints show potentially useful moves
Unlimited undos
Detailed statistics keep track of your progress
Optional Auto-play takes care of obvious moves
Left handed and right handed options
Careers at Brainium
We're looking for people ready to make exceptional experiences
Brainium is an independent software company that has been crafting mobile games since 2008. Twelve years later we're a growing group of people who love playing and making beautiful things together. Come join us!
View Careers